Catamaran Greece Charter
Greece skippered catamaran charters... will get you to a new island every day. You will be able to take a walk on a white sandy beach. Stay away from cruise ship crowds and hotel guests. This is a sailing vacation of a lifetime.
Escape onto a private Greek crewed catamaran sailing charter yacht. A crewed yacht is the best way to relax and enjoy the shining sun and clear blue waters of Greece. Once you sink your toes into the beautiful warm white sandy beaches, you will want to explore the culture and discover the Greek paradise.
Catamaran Sailing
The catamarans are the ultimate way to explore the Greek islands. The warm home comfort, stability and spaciousness is exactly what women want when they are on vacation. For the first time in modern history, this stability has won the hearts of the average woman and the children. With plenty of space to roam and get comfortable in.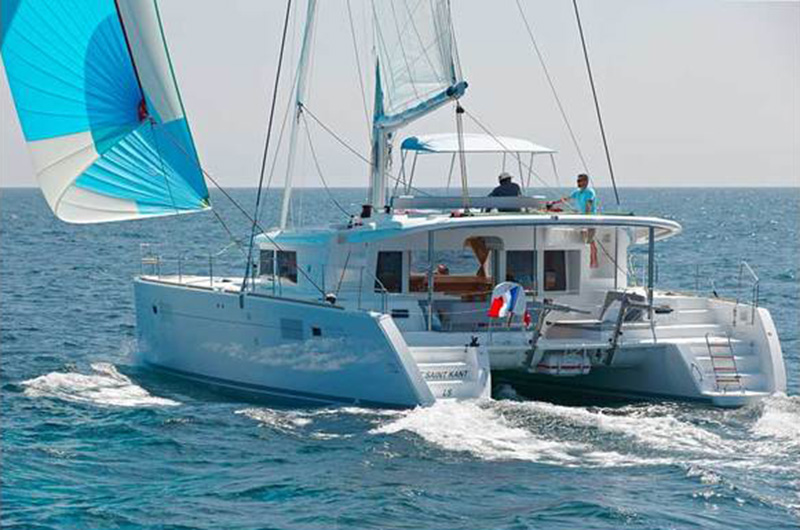 The shimmering of emerald and turquoise waters, gentle trade winds, sailing to exotic islands, the tranquility of life... Come relax and enjoy the island jewels of the Greek Islands aboard your own all-inclusive catamaran...Imagine sailing to a sandy palm studded beach or exploring the amazing underworld. Your crewed catamaran offers you all the conveniences of a resort. However, unlike a resort, it will sail daily to new destinations and  islands for your explorations in Greece.
Skippered Catamaran Charter Greece
It is very much like staying in a villa or hotel with first-rate staff whom will look after you and your every need. The yacht crew will sail the yacht, cook, pour drinks and take extremely good care of you. The advantage is that your yacht moves when you want, to a new anchorage or new island. Their knowledge and abilities are important, as are those qualities of intelligence, flexibility, and sensitivity, which account for the chemistry aboard each yacht.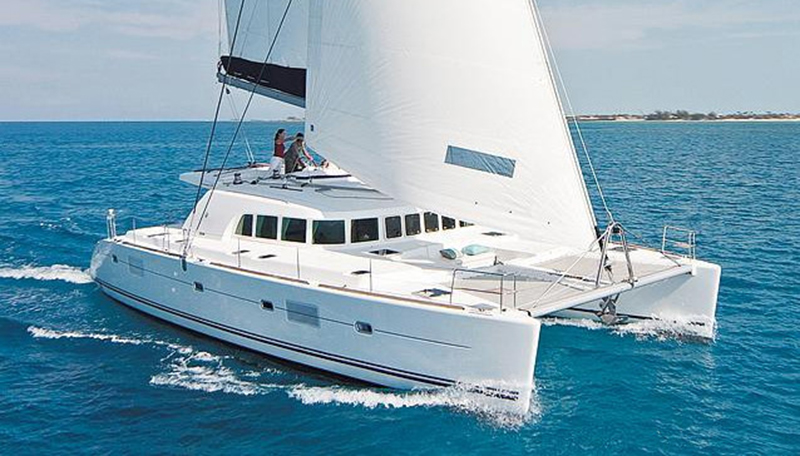 We at "Sun Yachting Greece" will provide you with ultimate sailing vacation aboard your own private crewed charter yacht. Imagine the perfect harmonic blend of gourmet food meticulously prepared, accommodations at a different tropical island location each night, your own private crew dedicated to meeting your every whim, adventure underwater and on land at every turn, secluded Greek beaches that only you can access from your charter yacht, all of this and you only have to unpack once.