Corfu Attractions

Palaiokastritsa
One of the best known attractions of Corfu, this village has developed along a hilly road by the edge of the mountain, revealing 5 magic bays along the way. The dramatic cliffs mostly covered by cypresses and olive trees are stunning. Two of the most impressive attractions of the island are only a few minutes away, Angelokastro and Paleokastritsa's monastery.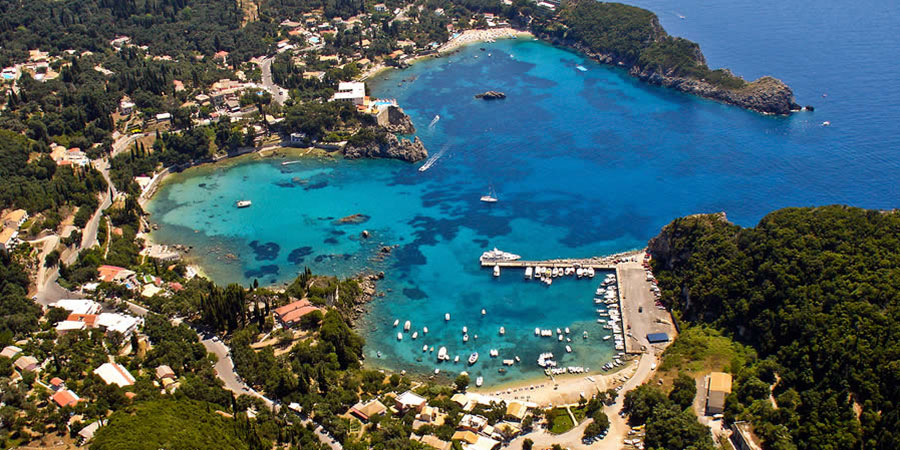 This location is best suited to people who wish to walk or explore some of the most wonderful parts of the island. This is a well organized resort so you can do a variety of things such as watersports & boat trips. The resort will offer you mixed nightlife, ranging from romantic quiet bars on the water's edge to disco bars open until the early hours.
The mountainous nature of the village offers a breathtaking view. The area gets crowded with day-trippers, especially in July & August.
Palaiokastritsa Distances
Distance from airport - 27 km
Distance from Corfu Town – 25km
Maximum transfer time - 45 mins
Palaiokastritsa Facilities
2 supermarkets
foreign exchange
Local Green Bus to Corfu Town
internet access
photo shop
doctor
pharmacy
greek tavernas & international cuisine
souvenir shops and other shopping
music bars and clubs
car and bike hire
Diving School & Boats for Hire
sunbeds and umbrellas for rent on the beach
boat trips
Kalami Corfu

Home of Lawrence Durrell (British novelist & travel writer; 1912-1990, The Alexandria Quartet, Prospero's Cell)
Things have changed quite a bit from when Lawrence Durrell experienced Kalami, but you will still find a lot of inspiration in this wonderful pebbly cove. Regardless to its development of the recent years, Kalami remains one of the most sought after and picturesque resorts in Corfu. Here you can relax while other landmark areas of the island are only a stone's throw away. Hire your own boat and wonder in the little coves around; or head by boat to fish restaurants in villages nearby and Corfu Town.
Kalami Distances
Distance from airport - 25 km
Distance from Corfu Town – 25 km
Maximum transfer time (car hire only)- 45 mins
Distance from Kassiopi– 7 km
Kalami Facilities
boat trips
greek tavernas
souvenir shops
music bars
supermarkets
foreign exchange
internet access
doctor (kassiopi)
pharmacy (kassiopi 6km)
car and bike hire
sunbeds and umbrellas for rent on the beach
Peroulades Corfu

This is a quiet village on the North of the island, which is currently under preservation for its cultural & architectural heritage from Venetian times. The village is small and offers no facilities apart from one taverna. It is ideal for complete rest, while it gives away its secret: Longas Beach, one of the most striking sunset beaches on the island.
Strong currents may make this beach unsuitable for a swim, especially during bad weather. Also this beach has sharp steps down to the water without holding rails, so this makes it more difficult.
Peroulades is an excellent point from where you can explore the north of the island. You can combine the resort with Corfu Town.
Peroulades Distances
Distance from airport - 42 km
Distance from Corfu Town – 42km
Maximum transfer time – 1hr 15mins
Distance from Sidari – 5km
Peroulades & nearby Facilities
one greek taverna (numerous in Sidari)
one lounge café/snack bar (numerous music bars & clubs in Sidari)
supermarkets (on the way and in the centre of Sidari)
cash points & foreign exchange in Sidari
internet access in Sidari
doctor (in Sidari)
pharmacy in Sidari
souvenir shops and other shopping in Sidari
car and bike hire in Sidari
boat trips from Sidari
Corfu Town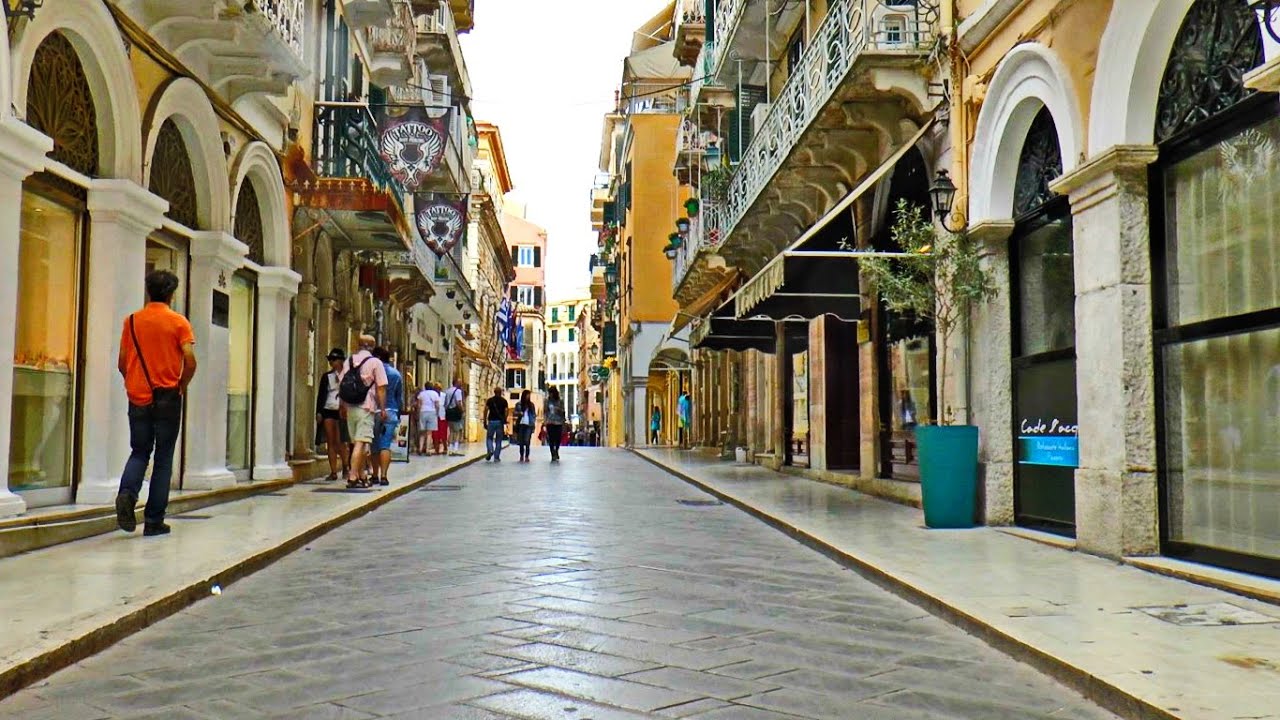 One of the most attractive towns in Greece, Corfu town is like a small Venice discovered in the Ionian. Its low lighting in its narrow alleyways will make you feel like walking on theatre stage, a real must for the romantics. Its two forts are breathtaking.
There are so many things you can do in Corfu town; this place is not suited to people looking for quiet holidays! The town is full of restaurants, galleries & boutiques; there are festivals and other events organized here. The town offers cultural & religious places of interest.
The town itself has three small beaches. There is a bus service to all other beaches on the island from here. You can organize sailing from the Corfu marina Gouvia, 7 km away.
Corfu Boat Hire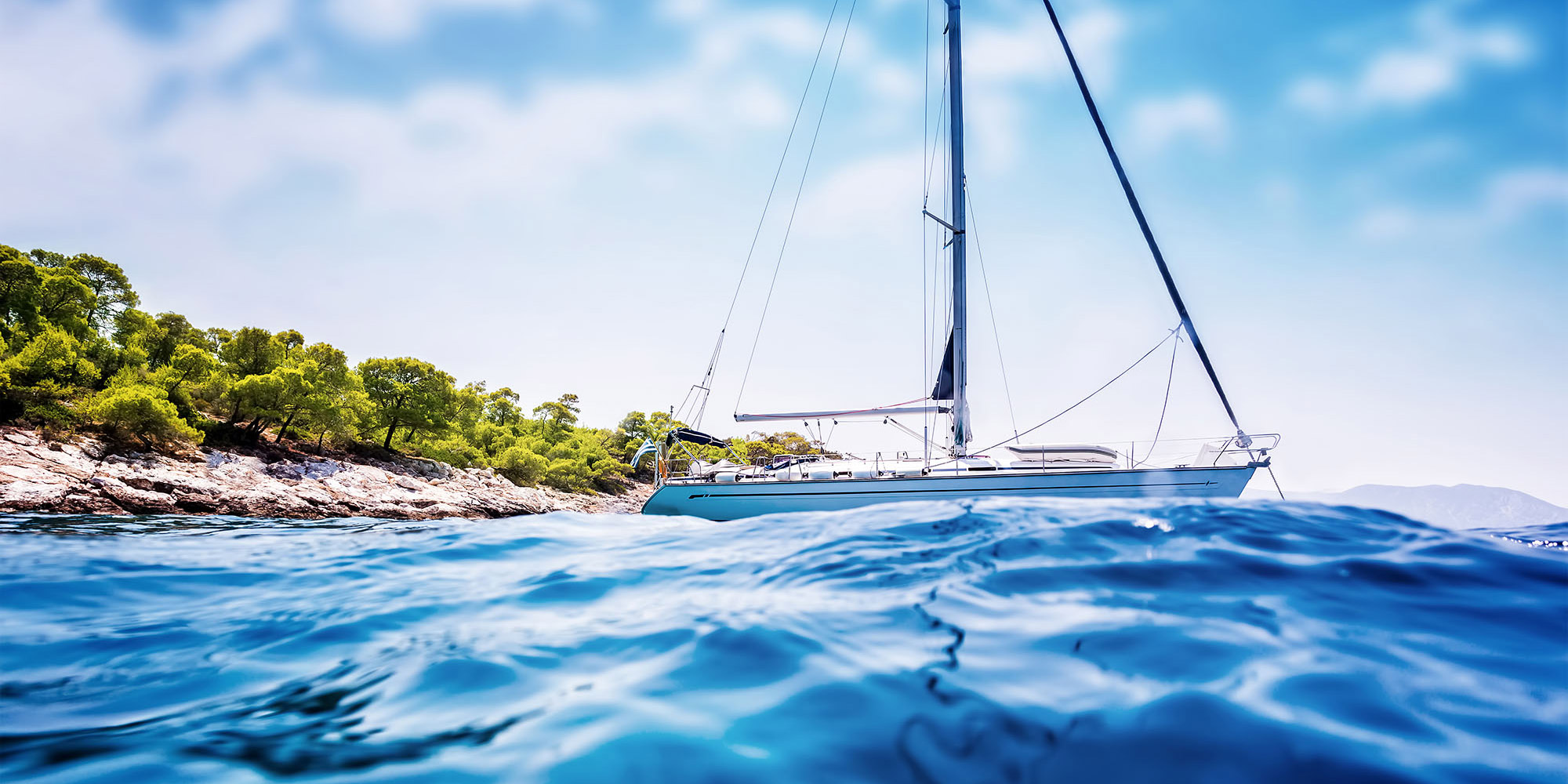 Corfu offers wonderful sailing zones for all level of sailing skills. Sailing in Corfu is not only travelling to destination, enjoyment in voyage itself. Corfu's rich multi-cultural heritage, its historic monuments, its stunning natural landscape, its crystal clear seas, and its excellent weather all year round explain why it is one of the most cosmopolitan Mediterranean destinations weaving a powerful spell on its visitors.
If you are interested into Corfu Boat hire just send us your request. Sun Yachting Greece offers a range of charter yachts, including sailing yachts, catamarans, motor yachts and motor sailers.