What is Bareboat Sailing?
Bareboat sailing vacation is your chance to explore new cruising grounds at your own pace. A bareboat charter yacht was originally termed "bareboat" because it only possessed the essentials onboard and had no crew. Bareboating basically means that it is up to the person hiring the boat to skipper it. Moreover the term "bareboat" refers to the fact that the yacht being chartered generally has no crew!
Bareboats come in many different sizes and shapes: monohull sailing yachts, motor yachts, and even large catamaran yachts.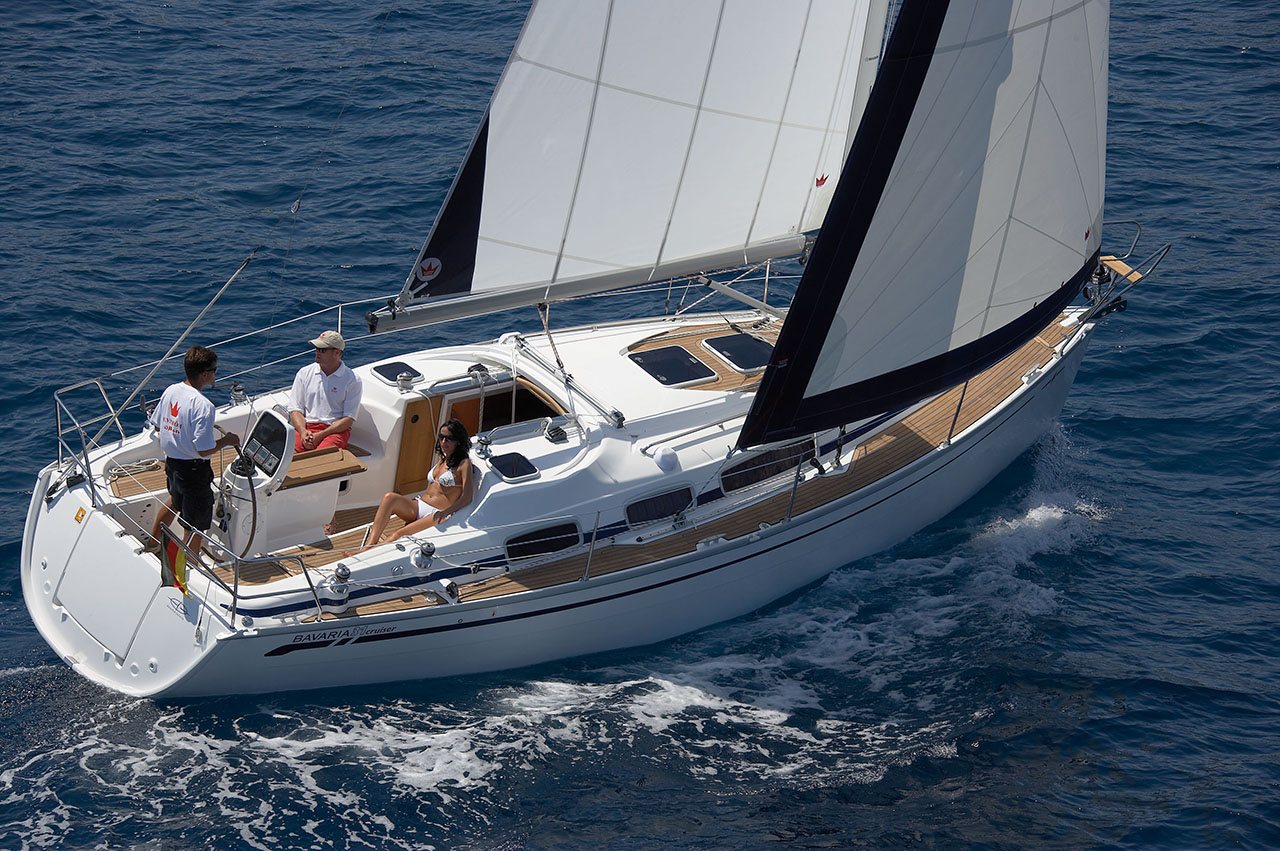 Bareboats today are not really "bare." Bareboats now often come equipped with extensive luxuries, lots of water toys, snorkeling or diving equipment, and sometimes windsurfers.
For those who love sailing holidays we invite you to visit our yachts for bareboat charter, choose the yacht that suites your needs and enjoy sailing in Greece as its best! Don't pass on sailing Halkidiki vacations, Northern Sporades - bareboat charter Kos - sailing e.t.c. You will find that bareboat sailing Greece an unforgettable experience.
We are always ready to discuss your plans or specific needs and help you prepare your next sailing trip!