All About Crewed Yacht Charters
Sun Yachting yacht charter vacations offer the excitement of a tour with the opportunity to enjoy new places and experiences, but without the tedium of constantly packing and unpacking at each stop. There is no finer, more fun-filled holiday than cruising aboard a luxury yacht. Yachts are unsurpassed in their ability to deliver privacy and security to you and your guests. A yacht provides a self-contained world, a blissful environment where every moment is "quality-time."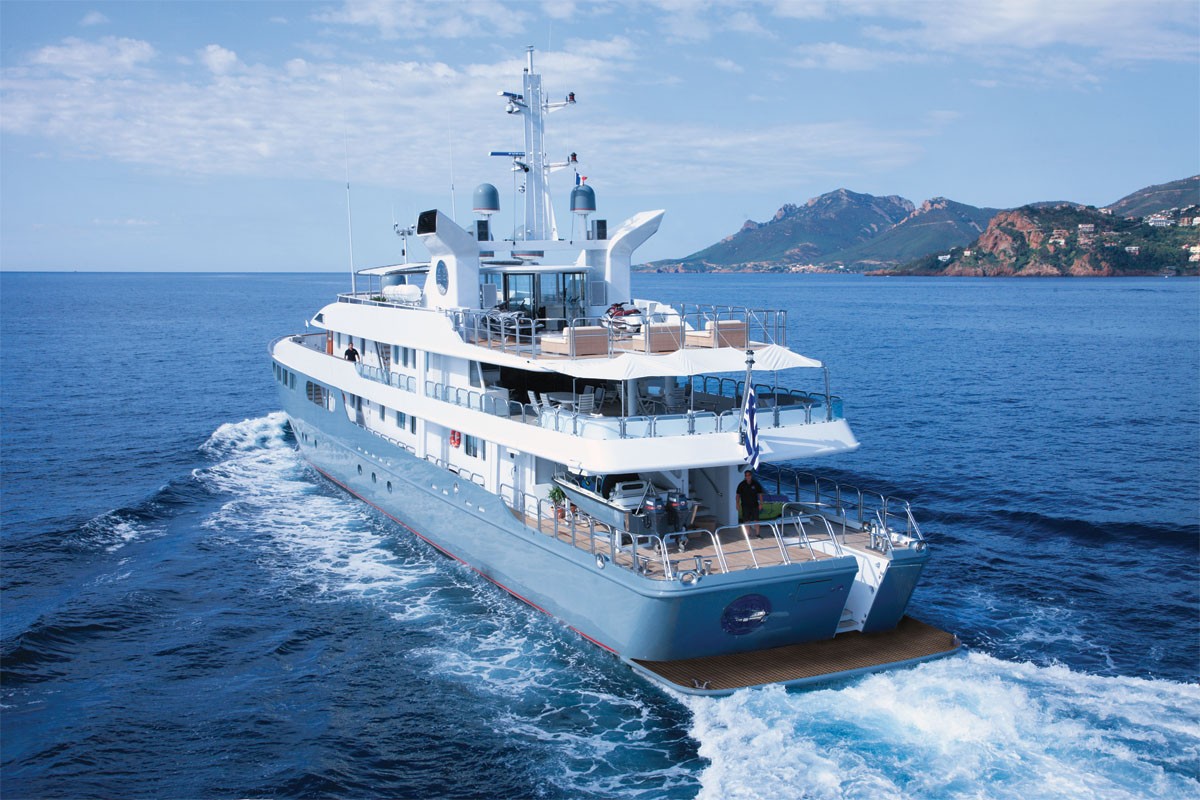 A wide variety of water sports toys are included in the yacht's charter fee. In addition to the water sports toys, there are yachts that provide skeet-shooting, yachts with Nintendo and Playstation games for the kids, yachts with jacuzzis and spas, yachts with gymnasiums, yachts with helicopters, yachts with discos and pianos. The variety is never ending.
However, beyond the amenities and sports equipment, as a charterer you can specify the type of cuisine you prefer, and the culinary delights that await you will be customized to your tastes. Every attempt will be made to stock the vessel as if it were your private yacht, right down to the breakfast cereals and brands of liquor.
Chartering combines the pleasures of a luxury cruise and an exclusive island resort into an experience better than both do.
What should I take with me?
Use soft luggage instead of hard cases - they can be carried and stored more easily on board.
Casual clothing, swimming gear, hats and sun glasses and slip-on shoes.
Any necessary medical supplies and your toiletries.
A valid passport and travel documents.
Your favorite reading materials and music.
What kind of meals can we expect?
The choice is yours! Sun Yachting Greece will ensure that you are able to plan a customized menu with the yacht's Chef who will create meal after meal to delight you and all your guests. Special dietary requests? No problem! If you are planning a special celebration such as a birthday or anniversary, let us know. Your charter yacht will be equipped with fine tableware. Service will be as casual or formal as you would like. Most Charter Chefs are trained in the culinary arts and delight in preparing international cuisine developed from their world travels!
Will children be welcome on board?
Chartering can be a wonderful family vacation. Age limit is generally left to the discretion of the parents, but children should be "water safe". Always bear in mind that the crew will be kept busy with their assigned duties and are not always free to offer childcare. For the comfort of the children, try to choose an itinerary where there are no long passages, giving the children maximum time for swimming, snorkeling and exploring. If long passages are required, please remember to bring plenty of indoor activities for the children, like games, movies, and coloring books.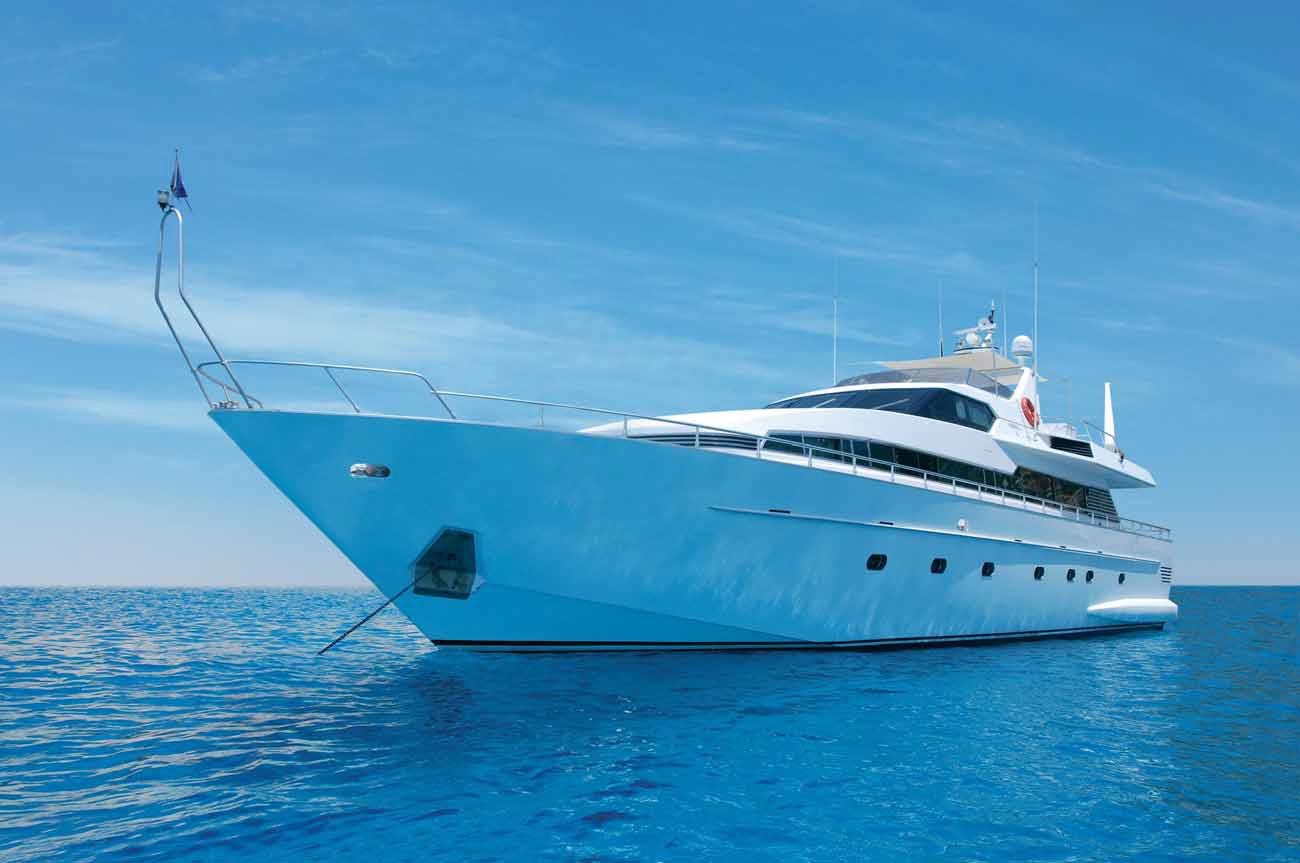 Will family/friends/business associates be able to contact me on board?
Most charter yachts are equipped with the latest communications equipment including cellular and satellite communications, personal computers and fax machines.
What activities are available on board?
Water-skiing or windsurfing? The Mate just happens to be a great instructor. Ever considered taking an introductory scuba diving course but not had the time? Just want to soak up the sun on the top deck or on the beautiful beach with a rum punch?
What about a quiet evening watching videos or listening to your favorite music?
The choices are yours. Many yachts come equipped with significant collections of CD's, videos, and DVD's. However, to ensure a supply of music and films you enjoy are onboard, you should either bring some of your own, or indicate your requirements on the preference sheet.
Do I need insurance?
Sun Yachting Greece encourages you to take out Travel Insurance in case of unforeseen circumstances. The charter contract will detail the yacht's insurance provisions onboard. However, we recommend that you purchase additional liability coverage to protect you and your guests in case of any unforeseen mishaps.
Is smoking permitted on board?
Smoking is rarely permitted inside the yacht, however, most allow you to smoke on the outside deck areas.
In what way is a charter yacht different from a cruise ship?
The flexibility to spend your days exactly how you want is the ultimate indulgence of a charter yacht. The crew are standing by to take you where you want to go, teach you a new water sport, and be your private guide to new destinations.
Cruising allows you the luxury of unpacking your bags once even though you may visit many different ports and harbors.
Only on a charter yacht can you visit a destination, spend quality time with family or friends and travel at your own relaxed pace.
Do I have to know how to sail?
One of the benefits of your charter is that the crew does all the work! They are professional sailors, knowledgeable guides and interesting hosts. If you wish to take the helm, the Captain and crew will be there to guide you or instruct you in the basics of sailing or motor yachting...you are welcome to participate or simply relax and enjoy your day!
Are pets allowed on board?
Most yachts will not allow pets on board.
Will my privacy be respected?
The crew on charter yachts is accustomed to entertaining prominent guests and celebrities onboard. They are discreet and will maintain a low profile. Confidentiality is assured.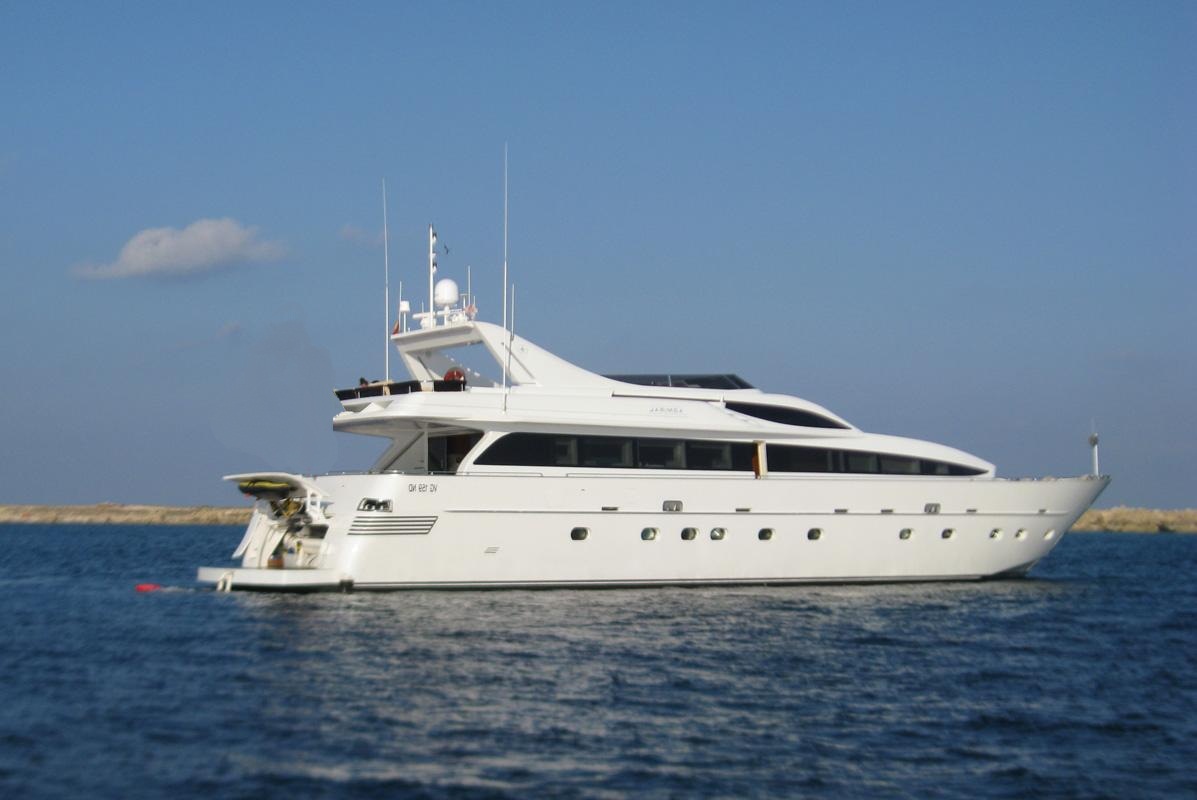 Is laundry service included?
All the larger yachts have fully equipped laundry facilities on board to ensure a constant supply of clean linen and crew uniforms. Some crew are willing to help with guest laundry, but if you have a large group or have greater expectations, it would be best to check with the yacht first.
Dry cleaning and washing of delicate items are best left to the professionals at home or at prominent port destinations.
Will I experience seasickness?
If you are concerned with seasickness, it is a good idea to check with your doctor or pharmacist before you join the yacht.