Things to do when visiting Symi by yacht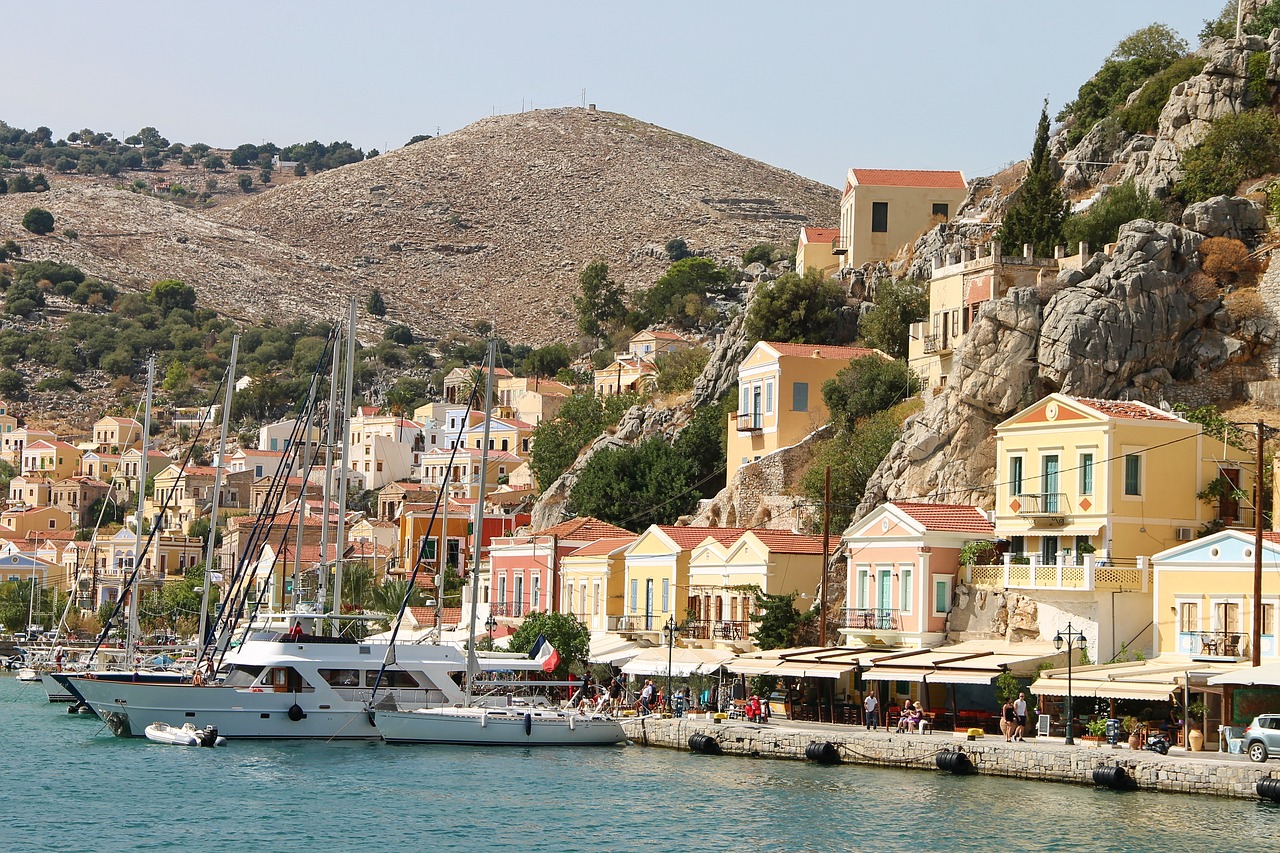 There are many places to visit when you arrive at this picturesque and gorgeous harbor of Dodecanese. This place is situated close to Rhodes and between two Turkish peninsulas. Α breathtaking architecture includes some wonderful monuments such as the Panormitis Monastery, the Kastro, the Clock Tower. Also the neoclassical Venetian mansions overlooking Symi bay give a dreaming overview.
The main harbor of Symi is Gialos where many sailing yachts anchorage and it is like a painting with its beautiful architecture, colored houses and relaxed atmosphere.
Many beautiful little villages around are waiting for you to explore. The most popular ones are Pedi, Emporio and Panormitis. Pedi is a small seaside village with few houses, surrounded by olive oil trees and bushes. The beach is narrow but clean. Emporios, or Nimborios, is a small cove protected from strong winds. It has few tourist facilities and some nice beaches in the area. And Panormitis is a small village on the southern side of the island, famous for the male monastery of Panormitis, the most popular religious centre of Simi.
Also Symi town is built amphitheatrically around a bay and this village distinguishes for its Neoclassical architecture.
In all places you can enjoy the local great cuisine and offer yourself a glass of wine or ouzo!
Have questions? Let us know!