Best Greek Islands for a yacht cruise during peak season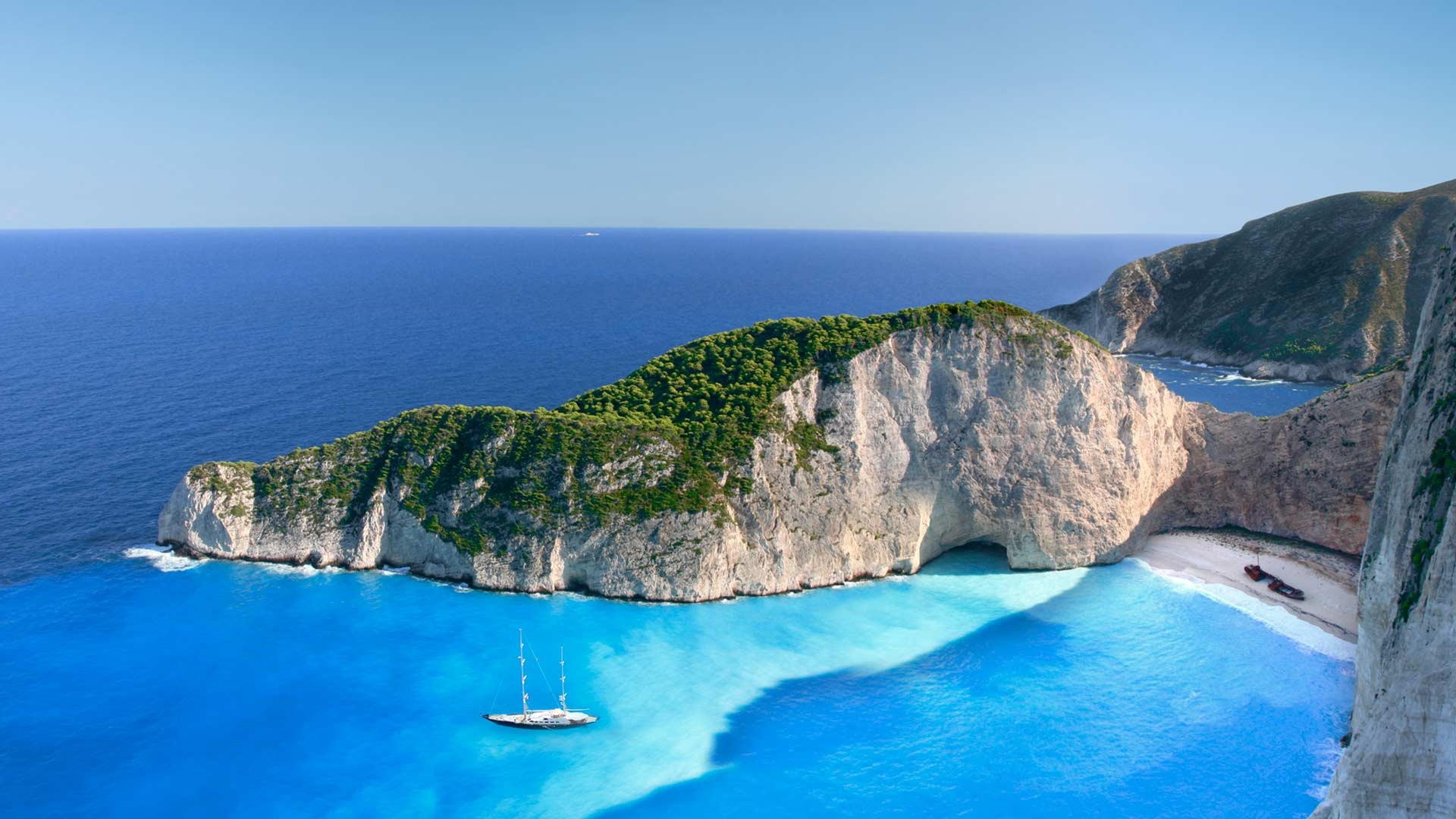 The comment of "the best" is simply difficult to say since all Greek islands are amazing – each one having its own stunning paradise and excitement. However, there are islands which you can visit during certain times of the season and ones not advisable to visit. The main reason above all is weather conditions.
During the start of mid-June and all the way to the first half of September there are north winds called Meltemi. These are fairly strong winds that start from the Northern Aegean and breeze down south through the central and to the east and west.
So during this time of year, Ionian Islands, Sporades and Saronic are superb with ideal weather conditions.
The ideal Greek island group for hiring a yacht is Dodecanese. Not only you have 12 islands to choose from (upper and lower Dodecanese), but the weather conditions are better than the central Aegean (Cyclades).  
If your heart is set on seeing islands such as Santorini and Mykonos, the best months to consider would be May, the first half of June, late September, as well as October.
Have more questions? We have more answers!
Whatever your sailing needs are, Sun Yachting Greece will help you organize the perfect vacation offering yacht bases all over Greece, top-quality yachts, and suggested Greece sailing routes.
So don't waste more time, contact us by email or via our request form and book your sailing holidays in Greece!