Gouvia Marina Yacht Charter
Gouvia Holidays - General Info
It is safe to say this resort has yet to reach its full potential when it comes to the number of people visiting every year, but that is only because many have never heard of it. However, what Gouvia lacks in notoriety, it makes up for in hospitality and good conditions.
Considered today to be somewhat outside the regular Yacht Charter circuit, Gouvia is nonetheless a beautiful summer resort on the island of Corfu in eastern Greece. Just 8 km from Corfu Town, it has the advantages of being isolated and thus providing its tourists with the much-needed privacy and it is still easily accessible.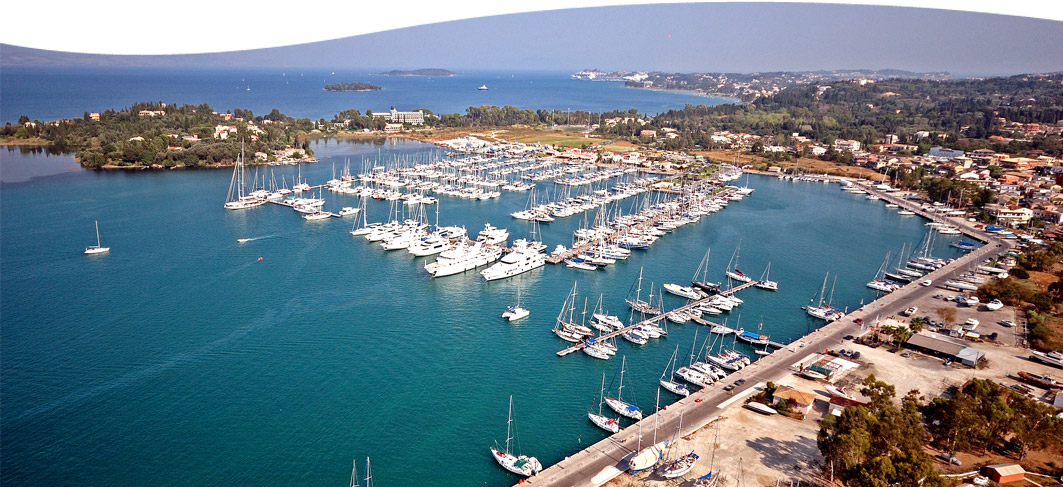 Gouvia Travel & Arrival
Most ways of getting to Gouvia involve getting to Corfu Town first one way or the other since the distance between the two locations is just a couple of minutes by car. There is an airport in Corfu, which is served by lots of airlines, including low-cost companies. Yacht Charter can get flights from Athens on a daily basis as well as from Germany, Great Britain and France. There is also the option of arriving by sea plane to Gouvia itself with the possibility of booking from Corfu Town and also flying to other Greek islands.
By road, Corfu island is linked by daily bus transports with the Greek mainland, specifically cities like Athens, Patra and Thessaloniki which makes connecting with these cities and their airports that much easier for traveling Yacht Charter groups.
Gouvia Avant & Apres Sail
Set in a deep, protected bay, Gouvia used to be a Venetian naval base before becoming the quiet Yacht Charter tourist resort. Today, the shingle beaches are the main attraction as well as the place where most of the fun can be had. Gouvia is also the place for Greece's best privately owned marina, which means you will be seeing many yachts cruising the bay area.
However, you will find that most sights are outside of this small town, mostly in Corfu Town, as well as around the island, among the idyllic backcountry, with the olive groves and Cyprus trees covering the rolling hills.
Shopping in Gouvia is mainly made up of mini-markets that sell mostly food, but there are also some good leather goods stores, some clothing boutiques and jewelry shops. Of course, Yacht Charter holidaymakers can take a little piece of the Mediterranean home with them by visiting any of the souvenir shops.
Most of the eating out is done in the local restaurants and taverns which the British tourist masses with a combination of Greek traditional dishes as well as some typically Mediterranean. For those intrepid Yacht Charter guests who don't have time for a fancy lunch, the beach is lined with fast food stalls selling that Greek snack favorite, the souvlaki and the gyros wrapped in pita.
What is interesting about the nightlife is the fact that it is very lively compared to the overall size of the resort. It may have something to do with the locals adapting to the large numbers of Yacht Charter devotees coming here in search of after dark entertainment. Therefore, a lot of clubs and discos popped up, especially on the waterfront. Downtown, you will find open-air venues where you can dance the night away. In contrast, the harbor region is quieter and thus perfect for serving a glass of wine while watching the sunset.
Gouvia Events & Actions
Water sports and other water-related activities reign supreme in Gouvia, especially since the beaches here are very clean and family-friendly. From banana-rides on the water to jet skis and boat rentals, there is a lot of fun that can be had on the water, so that is why many Yacht Charter sailors come here with their families.
Boat Rental in Corfu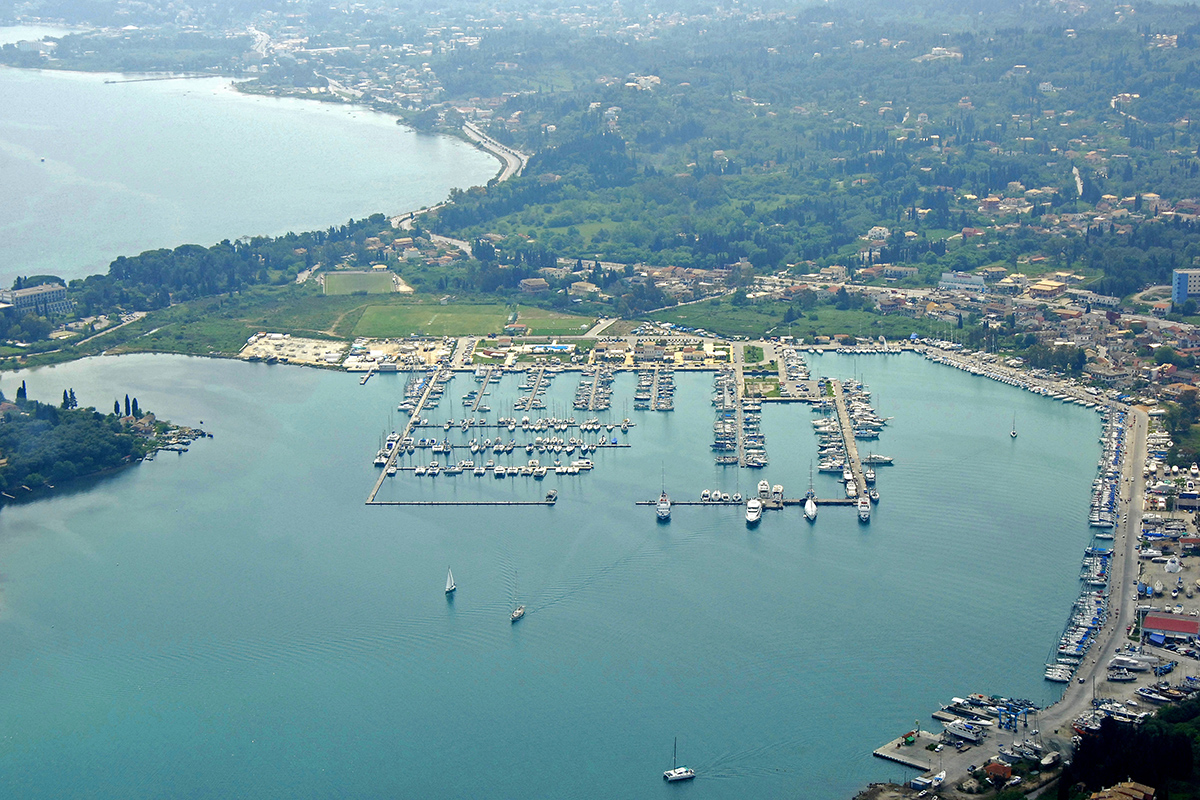 Are you ready to discover the Ionian Islands sailing with one of the best yacht charters from Corfu Marina Gouvia? With our boats you can see the most beautiful parts of Corfu and all Ionian islands in general. By boat you can reach the secluded small beaches with crystal clear water. Furthermore, you can swim into the many caves and visit the small traditional Greek tavernas to sample fresh fish and delicious Greek cuisine.
Renting a yacht in Corfu could be a lifetime experience for enjoying the charming blue of the waters and this extraordinary remarkable coastline and small islands. Through amazing itineraries for monohull, catamaran, crewed, skippered and bareboat yacht charter, you will explore hidden coves, remote islands, untouched beaches and a rich diversity of marine life. Corfu offers wonderful sailing zones for all level of sailing skills.
We offer several good 1-week cruises or itineraries with base Marina Gouvia Corfu. However, a 2-week itinerary opens up much more possibilities enabling you to see three times as much. For details, prices, and offers please see Ionian Sea Itineraries, or Just send us your request and we will offer you a range of charter yachts, including sailing yachts, catamarans, motor yachts and motor sailers.