Yacht charter bases guide - the Greek islands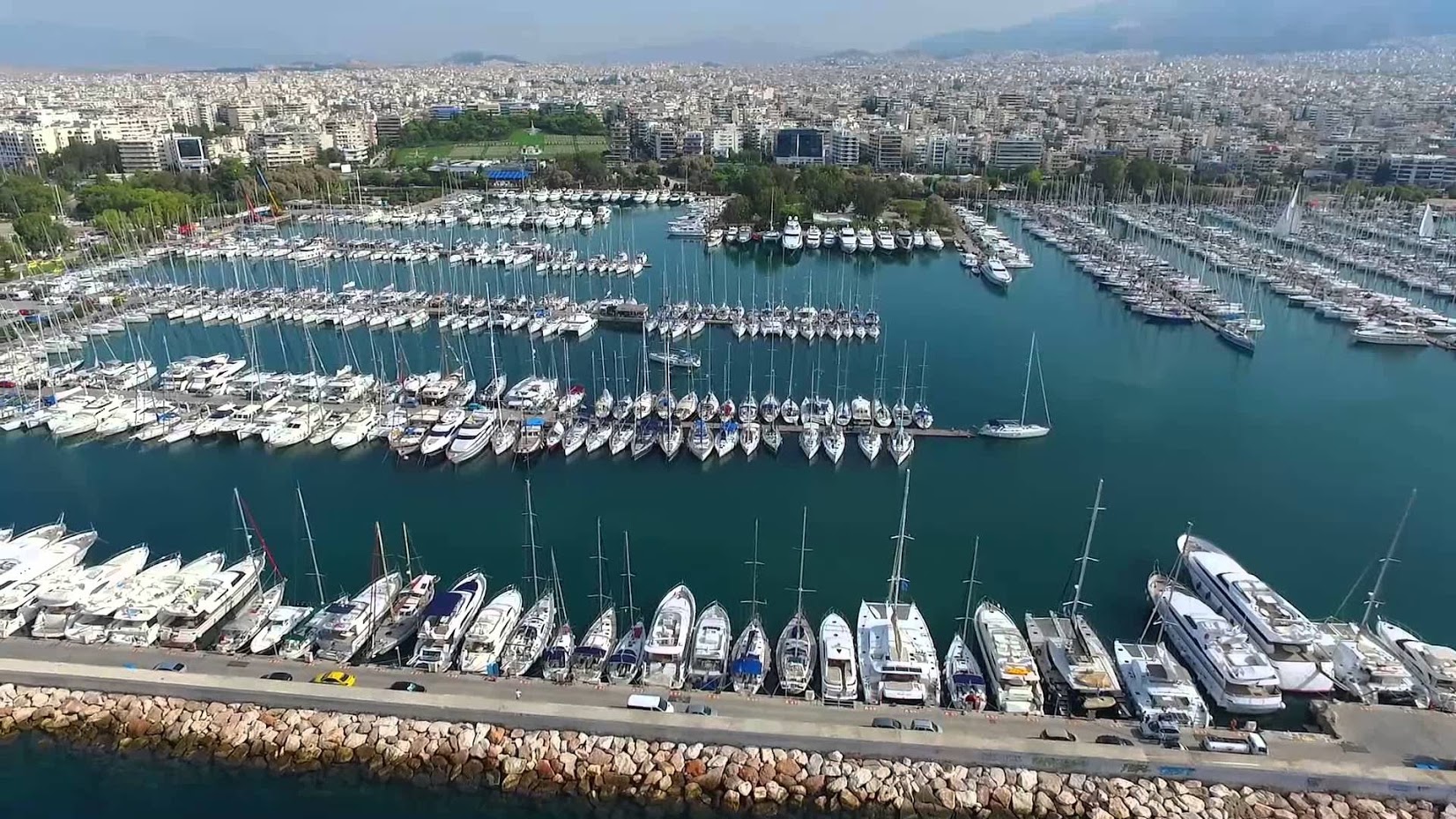 There are probably not a lot of places in the world which offer a better sailing environment than Greece.
The Greek islands are divided into the North Ionian, the South Ionian, the North Aegean, the South Aegean, the Saronikos, the Cyclades, the Dodecanese, Crete, Evia, Halkidiki, the gulf of Patras and the Peloponnese. Each island group is unique and individual, making it possible to come to Greece year after year and still feel like you are in a completely different place.
General information
Berthing
Greek yachts usually berth stern-to. There are various advantages to this. For example, your yacht is more protected from the sudden swell often brought in by fast ferries and hydrofoils docking sometimes merely meters away. You have also more privacy. Few places in Greece currently have organized marinas with laid moorings but more are beginning to appear. Make sure you have at least two stout mooring lines for the stern, perhaps with a loop of chain to easily drop over a bollard. In some places (such as the Cyclades) where winds can be very strong, you need quite heavy ropes to hold your craft.
Berthing alongside is preferable in some more exposed areas of Greece. Your Greek Waters Pilot will point this out in each case.
Harbor Dues

Harbor dues are levied in Greek harbors where there are port police or someone else who has been appointed to collect the dues. These are not usually as costly as marina fees, which provide you with a secure berth, mooring line to shore and buoy, plus metered water and fuel machines. As stated above, marinas are still relatively few in Greece, though of course if you fly into Athens, you will probably be picking your yacht up from the well-known marina of Alimos Kalamaki. Harbor dues in smaller harbors vary in price but we will update this when we know more. The majority of the time it is unlikely that anyone will even bother to charge you.
Fuel, gas, water & ice
It is not likely that fuel will be available on the quay except you are berthed at a marina. At most small island harbors there is a mini-tanker that delivers fuel (diesel) to your yacht. Usually passes by at peak hours.
Charter yachts should always provide at least one spare bottle of gas for cooking and heating purposes. Check that this is so and that the bottle is full at check-in. However, if you should run out of gas you should be able to get a refill in most of the main island towns. You can exchange the empty gas bottle for a full one. You will only be charged for the gas.
Water is very important in Greece, especially in summer months when there is likely to be a shortage on many islands. For that reason respect its use. You won't get into anyone's good books by hosing your yacht down with fresh water. In most harbors, a local is appointed as 'waterman' or perhaps there will be a mini-tanker for water too. The charges are usually set by the local council but ask in advance, as some water-men may try to get what they think they can. On the whole, tap-water in Greece is safe to drink, unless a sign states otherwise. If you are not sure, add some water purifying tabs. Bottled water is ubiquitous in Greece but has resulted in an enormous increase in the number of plastic water bottles polluting the beaches and seas. Drink it only if you really need to and dispose of your rubbish with extreme care.
In order not to drain your batteries by running the refrigerator excessively (a must-have in the Greek summer), buy blocks of ice or bags of ice-cubes from most island towns. These can be allowed to drain off through the refrigerator, keeping your food and drinks cool for several days. Ask other yachtsmen or locals for further information.
Provisions
It is possible to pick up provisions in almost every Greek town or small village. There is usually a small supermarket close to the quay, as well as greengrocers and bakers. You can usually find a wide range of local and imported foods. Shops are usually open from 8 am through to 1 pm and open again from 4.30 until 9 pm at night, or longer in some places. Mondays and Wednesdays are half-days in some areas and shops remain closed in the afternoon.
Garbage
There are laws protecting the seas. Unfortunately a number of people, both locals and tourists, continue to ignore them. Do not dispose of any biodegradable rubbish in the sea. All quays and harbors have garbage disposal units. If you are aware of anyone dumping or disposing of rubbish illegally in the sea, report them to the nearest port police.