Bareboat Sailing Qualifications, Do I need Experience?
The answer is Yes and No. You definitely need sailing experience if you want to command the boat right off the bat. However, if you have little or no experience, you can always take lessons for a few days at the bareboat base, or simply hire a skipper! Bareboating is available to everyone regardless of sailing skill.
If you do want to captain the boat yourself, you will need some experience, but you may not need as many qualifications as you would think. While a certified sailing certificate or a completed basic yachting course will assure the bareboat provider that you can safely captain their vessel on your own, many people only need to complete a "sailing qualification resume" to satisfy their requirements. The resume should include your prior boating experience and your present sailing skill. As a general rule, as you feel comfortable with your sailing skills, the bareboat operator will let you take the yacht out on your own.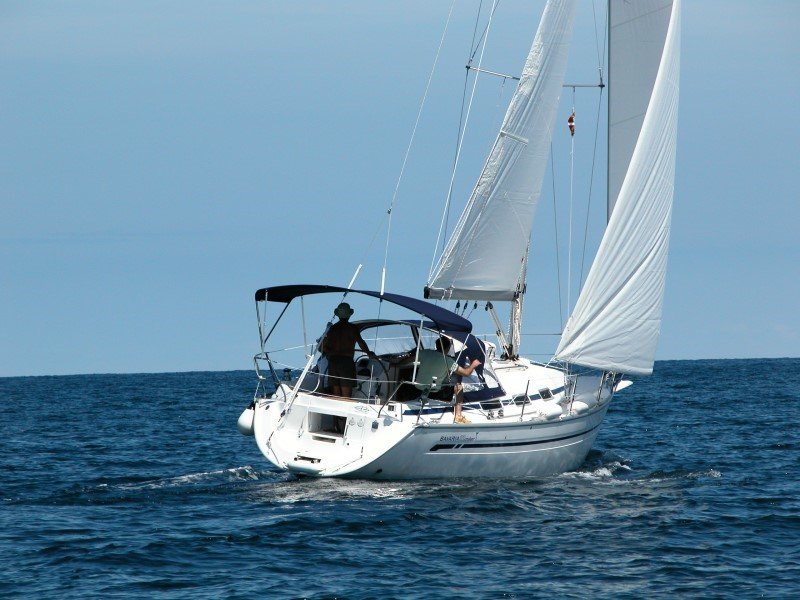 If you feel the need to brush up on your sailing skills (or you need to learn how to sail from scratch), you can always book a short course in boat handling near your home. There are a thousands of courses available worldwide available almost everywhere you find boats. Another popular method of gaining sailing experience is simply to learn how to sail at the bareboat base before the booking date of the charter. Just arrive a few days early, and take lessons on site—perhaps on the same boat you will be chartering.
Alternatively, you can always hire a skipper for the first few anchorages of your trip. The skipper (captain) will teach you how to sail and be able to detect whether you will be able to safely navigate the yacht for the rest of the journey. Of course, if you prefer, you can hire a skipper for the entire journey, and just relax during the whole time! If this is an option that interests you, please indicate it to Sun Yachting Greece when making the booking so we have plenty of time to arrange a good skipper for you.
Now, for those of you that definitely will be skippering the vessel yourselves, please make sure that your sailing experience resume is as accurate as possible. It would be quite inconvenient if the bareboat operator felt that your resume did not parallel your actual sailing skills and as a result required a skipper to board your boat for the first few anchorages. You must understand that bareboat companies have an enormous obligation to avoid renting their yachts to anyone who appears to be incompetent - they do not want to risk their boats or the safety of their clients!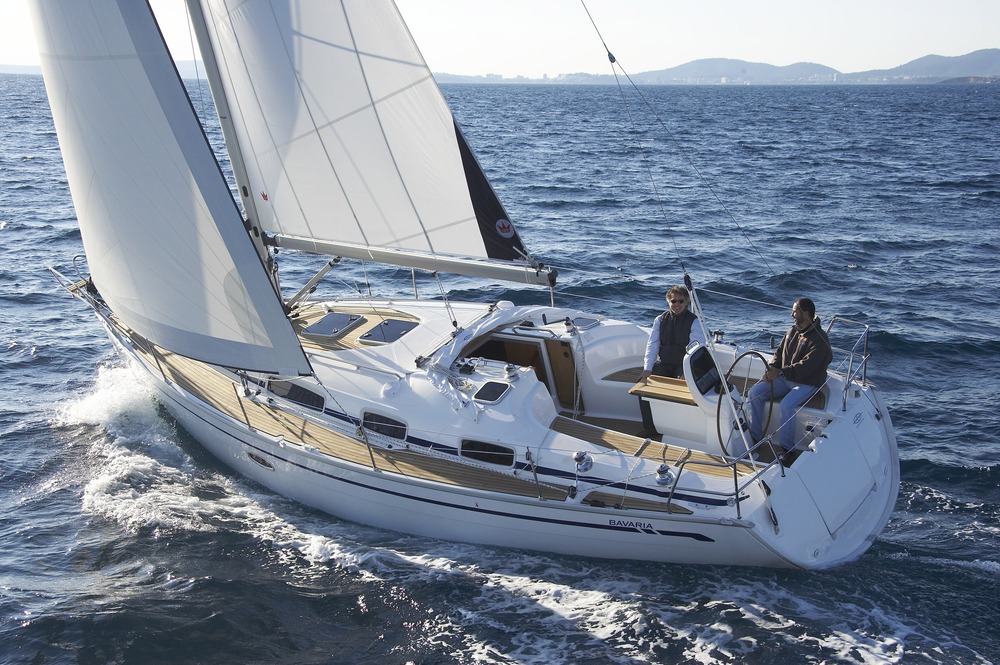 After reviewing your completed sailing experience resume, the charter base manager may interview the "captain" of the boat in person to make sure he or she has enough sailing experience to handle the yacht safely and confidently in all the various weather and sea conditions. Sometimes, the location you wish to sail has much to do with a manager's decision. For instance, if you wish to go "island-hopping" through the Caribbean, you will need more sailing experience, than say, if you were only jaunting around the British Virgin Islands. This same concept applies to locations and sailing routes in Greece (Saronic Gulf, Skiathos Sailing, Sailing Halkidiki), Turkey, Croatia and others. As a rule, it is also helpful if the rest of the "crew" (your friends and family onboard) also knew the fundamentals of sailing. A sailing genius with three or four complete novices aboard is not as good as a boat full of people that all had basic sailing skills. One must account for the possibility (however remote) that the main "skipper" may become injured and unable to navigate the vessel. Someone must be able to steer the boat back into port! Obviously, incidents like this rarely happen—especially in most popular bareboat locations where the sea is mild and the weather is light. However, you must remember that the sea can be a very violent place in certain regions and during certain seasons. After all of these factors have been considered, if the manager approves, you are ready to set sail on your own! A whole world awaits!